Hi, Everyone!
Here we are, almost halfway through December and I am WAY behind in my holiday decorating. Lots of things happening here at Cairn Cottage and I've just not had time or motivation to get things done. I have several projects that are in progress and I hope to be sharing them soon. Till then, I've been finding all kinds of sweet "Coastal Christmas Cottage" decorating ideas.(Mostly from Pinterest) Thought I would share some of my favorites.
For us, decorating the outside of the house can be just as fun and challenging as decorating the inside. I love red berries and would like to find a nice wreath like this to hang outside.
The wreath and starfish below also caught my eye, as well as the beachy garland around the door.
Love this display of berries, greenery, and oars.
Love this relaxing spot, with a t

ouch of red.
Candle lanterns with sand, shells, and starfish...I would also add colored Christmas balls.
Love this coastal themed Christmas wreath!
A garland of shell/starfish are perfect for Christmas!
Words are great to display at Christmas...add shells and it's got that beachy feel!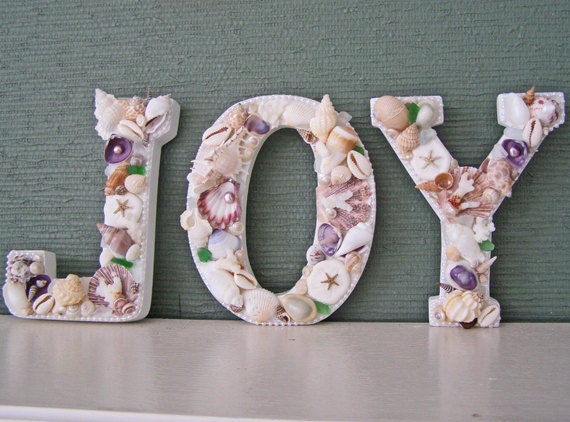 We are thinking about buying a

small potted tree this year. It will fit better with our small living area in the cottage.(Plus, we can plant it in the ground, come spring.)
Another potted tree. I also love the green hanging wreaths in the w

indows.
Love this simple kitchen setting of red and white.
Decorating the bedroom can be simple, as well. Hanging a few stockings, disp

laying

a tabletop tree, and adding holiday pillows and comforters are great

ways to add Christmas cheer.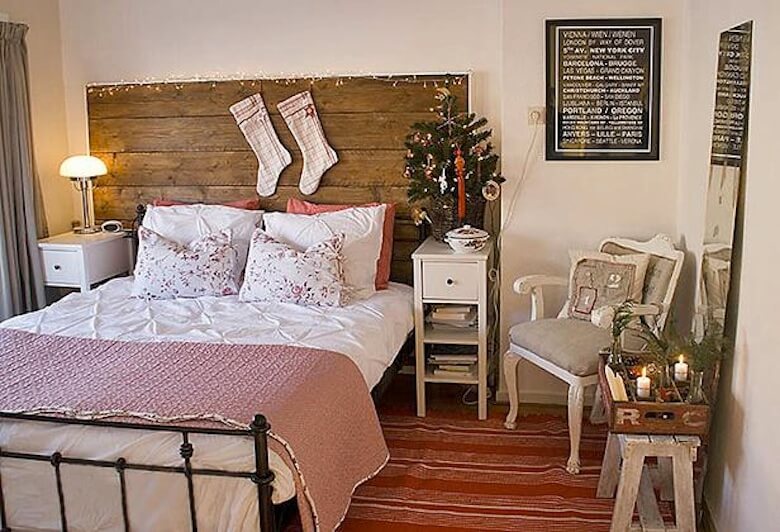 Here is another nicely decorated bedroom.
Beachy decor displayed on shelves and mantels are a perfect touch. A starfish wreath and shell tree add

seasonal

touches.
I love signs!! The ones below are cute ways to bring more fun to making beach/coa

stal

decor festive.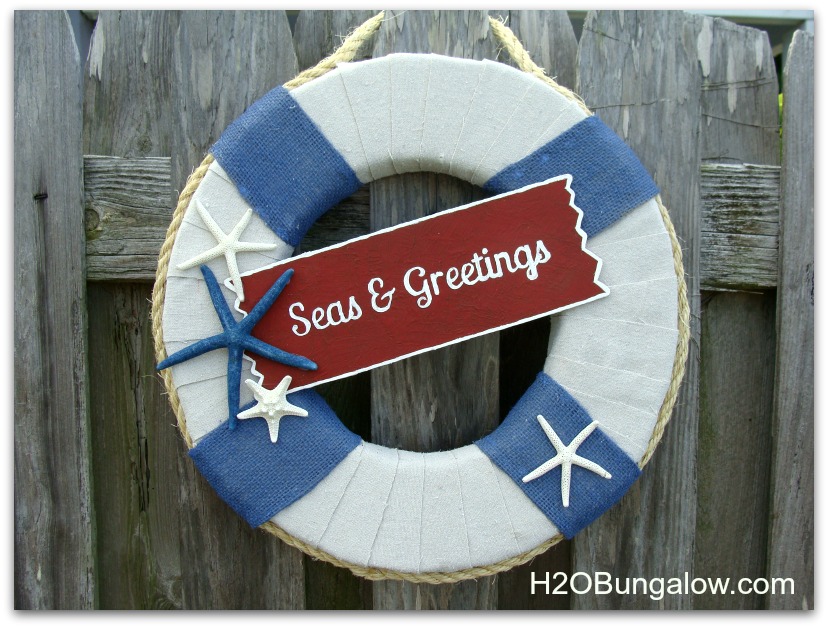 What kind of Christmas decor do you like the best?
"Better joy in a cottage than sorrow in a palace" Spanish Proverb
Linking up at these blog hops: